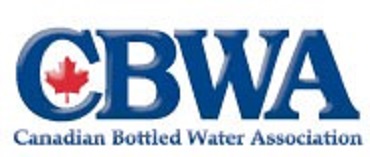 Brockville, Ontario - March 13, 2014 - A new president has been appointed by The Canadian Bottled Water Association (CBWA). John Worsnop, plant operator of Eastern Ontario Water Technology d.b.a. Culligan of Eastern Ontario, has been chosen to lead the trade association.
Worsnop is honored to be appointed as president. "I am very proud and excited to serve as the President of the Canadian Bottled Water Association," said Worsnop. "Having worked at Culligan for over twenty years, the bottled water industry is a passion of mine."
Worsnop is the first Culligan dealer to be president of the CBWA. As the new president, he believes safety and teamwork is the key to success. "It is all about being part of a team," Worsnop said. "Whether it be the individuals at Culligan of Brockville I have been so fortunate to work with, or the dedicated individuals who serve on the CBWA staff, committees and Board of Directors, the primary goal is to ensure a safe product and environmental sustainability. The CBWA has always worked diligently with bottlers, suppliers, industry leaders and government to ensure the quality and safety of its product."
Founded in 1936 by Emmett Culligan, Culligan continually develops new technologies to treat hard water and rid water contaminants. All products have been perfected through research and development, set standards in the water treatment industry and are used by homes and businesses worldwide.
# # #