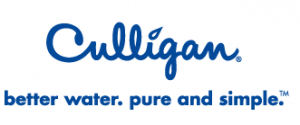 Driessen Culligan dealers
are making waves in the water filtration industry with several of its dealerships being recognized as top Culligan dealers in North America.
Way to go, team!
At the Culligan Dealers Association of North America (CDANA) convention earlier this month, five Driessen dealerships were given high honors. Culligan of Austin, Indianapolis, Northfield and Lafayette were each recognized as top dealers, while Culligan of Columbus, in Indiana, was awarded the E.J. Culligan Award. That award is reserved for the highest performing Culligan dealer in the country each year.
The WQA Professional Certification program helps consumers and employers identify individuals in the point-of-use/point-of-entry water quality improvement industry who have demonstrated a certified level of professional expertise and are dedicated to high professional standards.

WQA certification is a voluntary credentialing process. To achieve any WQA-certified title, the candidate must pass a comprehensive exam and accept the WQA Code of Ethics for the Water Quality Improvement Industry.
At Culligan, we hold ourselves to very high standards in our industry. Kudos to the Driessen team for continuing to make Culligan proud!