Radon Can Pose A Threat to Your Water As Well As Your Air
It's National Radon Action Month. According to Radon.com, radon is "is a cancer-causing radioactive gas. You cannot see, smell or taste radon, but it may be a problem in your home. The Surgeon General has warned that radon is the second leading cause of l
---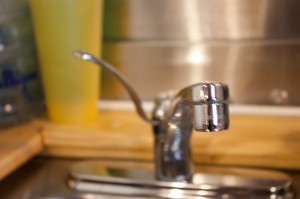 In case you did not know, it's
National Radon Action Month
. While the onslaught of end-of-the-year-loose-end tying and New Years' Eve hangovers usually overshadow most any other activity, the EPA has flooded the media with mentions of radon.
According to
Radon.com
, radon is "is a cancer-causing
radioactive
gas. You cannot see, smell or taste radon, but it may be a problem in your home. The Surgeon General has warned that radon is the second leading cause of lung cancer in the United States today."
But everywhere I turn, or strain to listen, there is never a mention of radon in water. It's always used in the context of air pollution when private well owners should be testing for radon on a regular basis as well.
In fact, the
CDC
even warns, "While most radon-related deaths are due to radon gas accumulated in houses from seepage through cracks in the foundation, 30 to 1,800 deaths per year are attributed to radon from household water. High levels of dissolved radon are found in the groundwater in some areas flowing through granite or granitic sand and gravel formations."
Remember, in the U.S. - if a well has less than 25 service connections, it is on the individual to test for safety and quality.
There are solutions out there for concerned residents, and anyone who feels they may be vulnerable to such contamination should seek out a water technologist. Be proactive. Be safe.