Rothschild Culligan Dealership Receives "Excellence in Manufacturing" Distinction for third straight year
Rothschild, Wis. - School may be out, but the bottling crew at Sterling Water, Inc. d.b.a. Culligan of Central Wisconsin is still acing exams. The company scored so highly on an audit conducted by NSF International at the end of May, that is was awarded w
---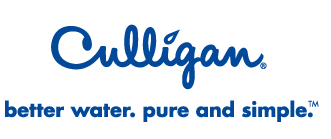 Rothschild, Wis. - School may be out, but the bottling crew at Sterling Water, Inc. d.b.a. Culligan of Central Wisconsin is still acing exams. The company scored so highly on an audit conducted by NSF International at the end of May, that is was awarded with an "Excellence in Manufacturing" certification. This is the third straight year the company has received the distinction.
The IBWA is the international governing body for the bottled water industry, and its Code of Practice sets a rigid series of guidelines for bottled water products and services. Members of the IBWA must submit to annual audits in order to remain in good standing, and companies that consistently outperform standards are awarded "Excellence in Manufacturing."
NSF International, a third-party company that certifies food and beverage operations, reviewed the facility and personnel on May 29th. The audit included inspection of everything from the processes and controls to the condition of the parking lot. Needless to say, the plant passed with flying colors.
"All credit goes to the incredible professionalism of our team," says Darrell Sather, vice president and general manager of Culligan of Central Wisconsin. "They take their jobs seriously everyday, and that kind of consistency is put to the test during these inspections. They deserve all the praise in the world."
Culligan of Central Wisconsin provides bottled water to Culligan dealers from Madison up to the Upper Peninsula of Michigan.
"As a group, we are very detail-oriented and push each other every day to perform. That attitude lives in our organization day-in and day-out. It is especially gratifying when that performance is recognized," adds Tim James, operations manager of Culligan of Central Wisconsin. "I personally admire the kind of organization the IBWA is, and am honored to be a part of such an elite group of professionals."
Culligan of Central Wisconsin also offers a full line of water treatment products from reverse osmosis filtration to water softening.