#SoftenerSelfie
is here! Are you tired of your old, inefficient water softener? Snap a selfie with your old,
non-Culligan softener
for a chance to win a brand new Culligan HE! Contest details on Facebook and in the links below.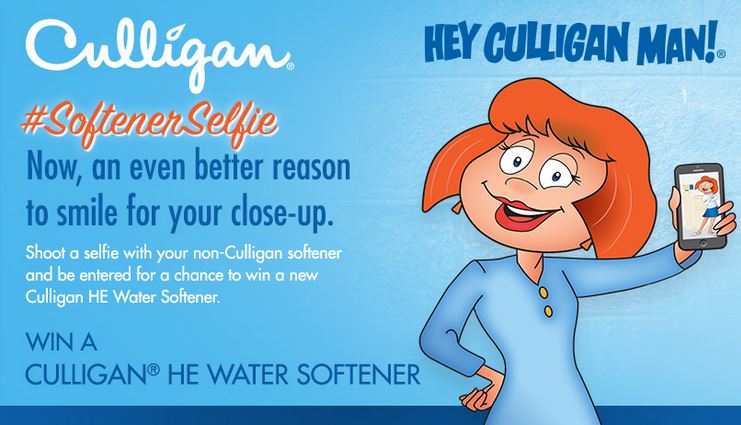 Why a Culligan HE? It's not only helping you save on water, salt, and energy, it's intelligent technology lets you know when you need to fill it with salt. It also detects changes in your water conditions and makes softening adjustments accordingly.