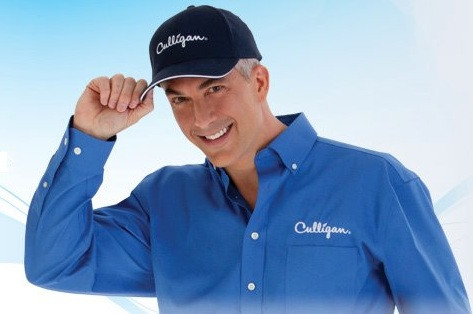 At Culligan, we consider our Culligan men and women heroes every day for bringing clean, quality water to homes and businesses across the nation. But one Culligan Man, in particular,
is being celebrated
in South Bend, Ind., for heroic measures of a different kind.
Culligan of South Bend
received an email last month after their route driver, Randy, made quite an impression:
I'm writing on behalf of my aged mother who lives in South Bend. She has a Culligan Softener system which requires salt to be delivered and loaded on a timely basis.

I live in the Chicago area and had just arrived for a visit when I noticed a Nipsco truck in front of Mom's house. It turns out your alert Culligan Man who delivered her salt earlier noticed bubbles forming in water standing around an unused gas barbecue grill. He immediately pointed it out to my mother telling her there is a gas leak. He said she needs to call the gas company post haste as this was a very dangerous situation. She did just that.

The gas company came out within the hour and shut off all the gas to her house. She was instructed to call a plumber who needed to replace many old gas lines in and around the house. This was done the following Monday. Were it not for your observant driver, this could have become a catastrophic event. We don't know how long the gas had been leaking, but those things only become worse with time.

We want you to know that whoever the driver in that area was that morning, possibly saved lives. Please thank him and let him know how much he's appreciated!

Miriam
What a story! We're so glad Randy was at the right place at the right time, and that the story has a happy ending.