Sterling Water Welcomes Willmar Dealership Into the Fold
Effective January 1, 2012, Sterling Water-Minnesota, LLC d.b.a Culligan of South Central Minnesota has acquired Culligan Water Conditioning of Glenwood and Willmar. The deal included all current customers, assets and equipment, as well as the existing bui
---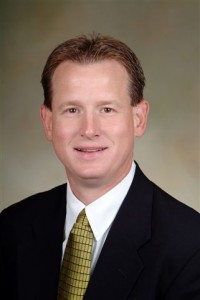 Effective January 1, 2012, Sterling Water-Minnesota, LLC d.b.a Culligan of South Central Minnesota has acquired Culligan Water Conditioning of Glenwood and Willmar. The deal included all current customers, assets and equipment, as well as the existing building located at 800 Campbell Avenue NW in Willmar.
The dealership serves both Pope and Kandiyohi Counties, as well as some areas in southern Stearns County.
Sterling Water Culligan is a third-generation family-owned business operating locations in both Wisconsin and Minnesota. It is the largest and oldest provider of water treatment solutions in the Chippewa Valley area. The company's portfolio of services includes bottled water, water conditioning, drinking water and problem water solutions for thousands of area homes and businesses.
This latest move strengthens Sterling Water's presence in the area, which also owns the dealership in nearby Sauk Centre. The Willmar location will be overseen by general manager Aaron Neubert.
"We saw a great opportunity and seized it," says Bret P. Tangley, president of Sterling Water Culligan. "Our team is excited to get into the community and start building relationships right away."
The Glenwood and Willmar dealership has a place in history in its own right as the location represents one of the first 25 Culligan franchises in the international company's 76-year history. Only three owners have ever operated the office.
Current and prospective customers can expect an upgrade in services and products available and a renewed commitment to regularly scheduled deliveries and maintenance calls. In fact, one of the very first hires by the new leadership was a customer service representative. The dealership plans to round out its staff throughout the coming year.