There's a map for that
You see that map? Do you see all of those blue pinpoints? Those are Culligan dealer locations. Looks like quite a few, huh? So if you're not sure if there's a Culligan in your area, it turns out there probably is. And that's just a map o
---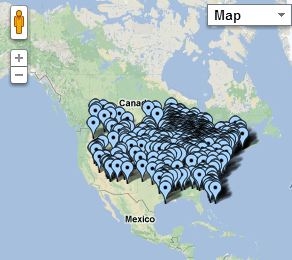 You see that map? Do you see all of those blue pinpoints? Those are Culligan dealer locations. Looks like quite a few, huh? So if you're not sure if there's a Culligan in your area, it turns out there probably is. And that's just a map of our United States dealerships. We'd need a whole new map for Canada!
Finding a Culligan Man in your area is as simple as entering your ZIP or Postal Code in the search box above. Do you see it right there in the right-hand corner of your screen? Looks a little something like this:

So don't be shy. Look for the Culligan Man in your area. And don't forget to tell him we sent you!
Have a great weekend!