What to Consider Before Buying a Water Treatment Solution
The decision to invest in a water treatment solution isn't one to take lightly. Water is a big part of our everyday lives, and there's a lot to know about it before knowing how to find the right solution for your home. At Culligan, we have som
---
The decision to invest in a water treatment solution isn't one to take lightly. Water is a big part of our everyday lives, and there's a lot to know about it before knowing how to find the right solution for your home. At Culligan, we have some handy tips to help the process go as smoothly as possible. Lucky for you, the Culligan Man is here to help every step of the way.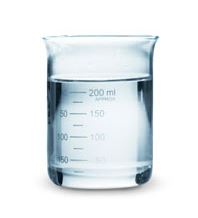 How hard is your water?
Having your water tested will help you determine your exact needs, even though you may already know you have one or more water problems. So do you have hard water? Find out with a
FREE in-home water test
.
In determining your water treatment needs, a water expert (that's us, by the way) will look at a number of things. For example, the hardness level of the water and the size of your family will influence the size and type of equipment necessary for proper softening. Additional problems may require additional equipment.
Your water usage and pressure
The amount of water used, as well as your home's water pressure, are factors to consider when outfitting your home with a water treatment system. Household size may influence consumption, but different families all have different needs. Every factor should be considered, including family growth and guest visits.
Why should you avoid a quick fix?
Fixing your existing water problem is your primary goal, but don't settle for the cheapest, quickest solution. A higher-priced unit may serve your needs better by being more efficient, and reducing operating costs and maintenance time. Be sure, however, that you're getting your money's worth. Before you buy, get a detailed estimate of equipment, installation and average operating costs.
And, of course, Buy from a reputable dealer
A reputable water treatment equipment dealer is an excellent resource in helping you determine your water conditioning needs. Hint: Culligan is the most trusted name in water treatment solutions!