Culligan Smart Reverse Osmosis Earns House Beautiful Live Better Award
"100 gems you'll wonder how you ever lived without" – the Aquasential® RO system is among the best products this year, as reviewed by experts.
---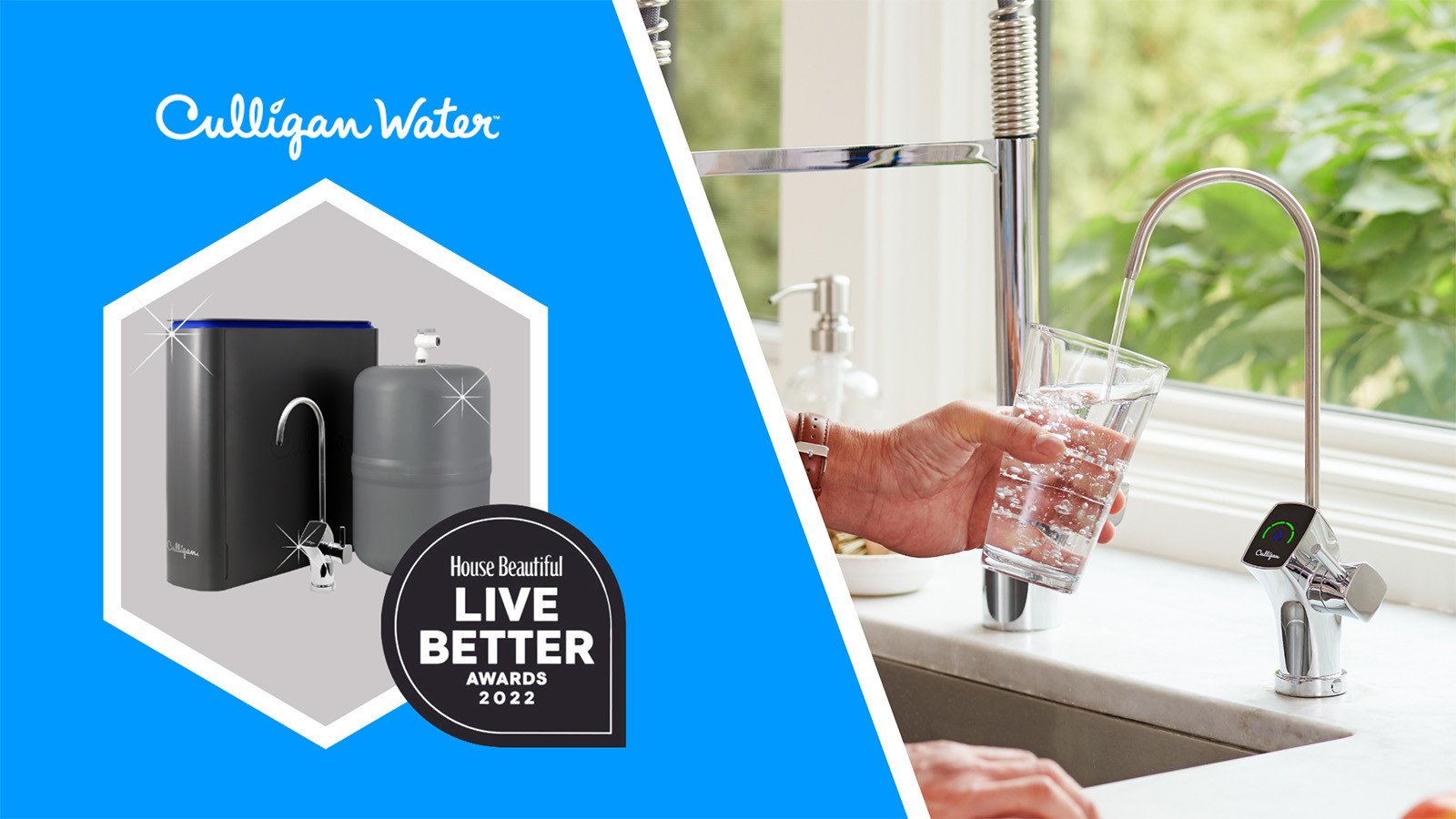 What's in your drinking water? Find out with a free water test from your local Culligan Water expert.
We're proud to share that Culligan's Aquasential® Smart Reverse Osmosis (RO) Drinking Water Filtration System has been recognized in
House Beautiful's
2022
Live Better Awards
.
House Beautiful is a national American interior decorating magazine that focuses on home improvement and domestic arts.
Their Live Better Awards spotlight "innovative homewares that make life a breeze." When it comes to our
Smart RO system
, we couldn't agree more.
2022 Live Better Awards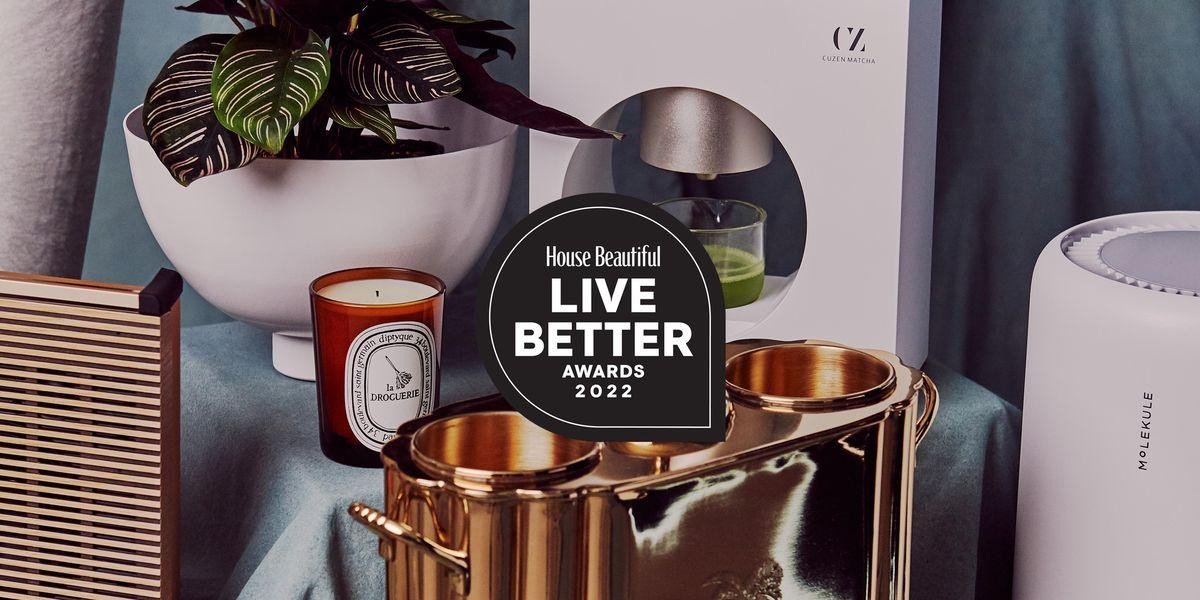 Winning a Live Better award means that our Smart RO system is ranked by experts as the best of the best.
The magazine's selection process leaves no stone unturned. House Beautiful design editors do the hard work. They scour the internet, sift through hundreds of product pitches and attend live demonstrations. Only the best of the best make it to the final round of testing.
The top 100 products are then placed into one of eight categories: Plant Better, Feel Better, Dine Better, Parent Better, Clean Better, Entertain Better, Relax Better and Adult Better.
Culligan's Aquasential® Smart RO system earned high marks in the "Dine Better" category.
Here's what House Beautiful had to say: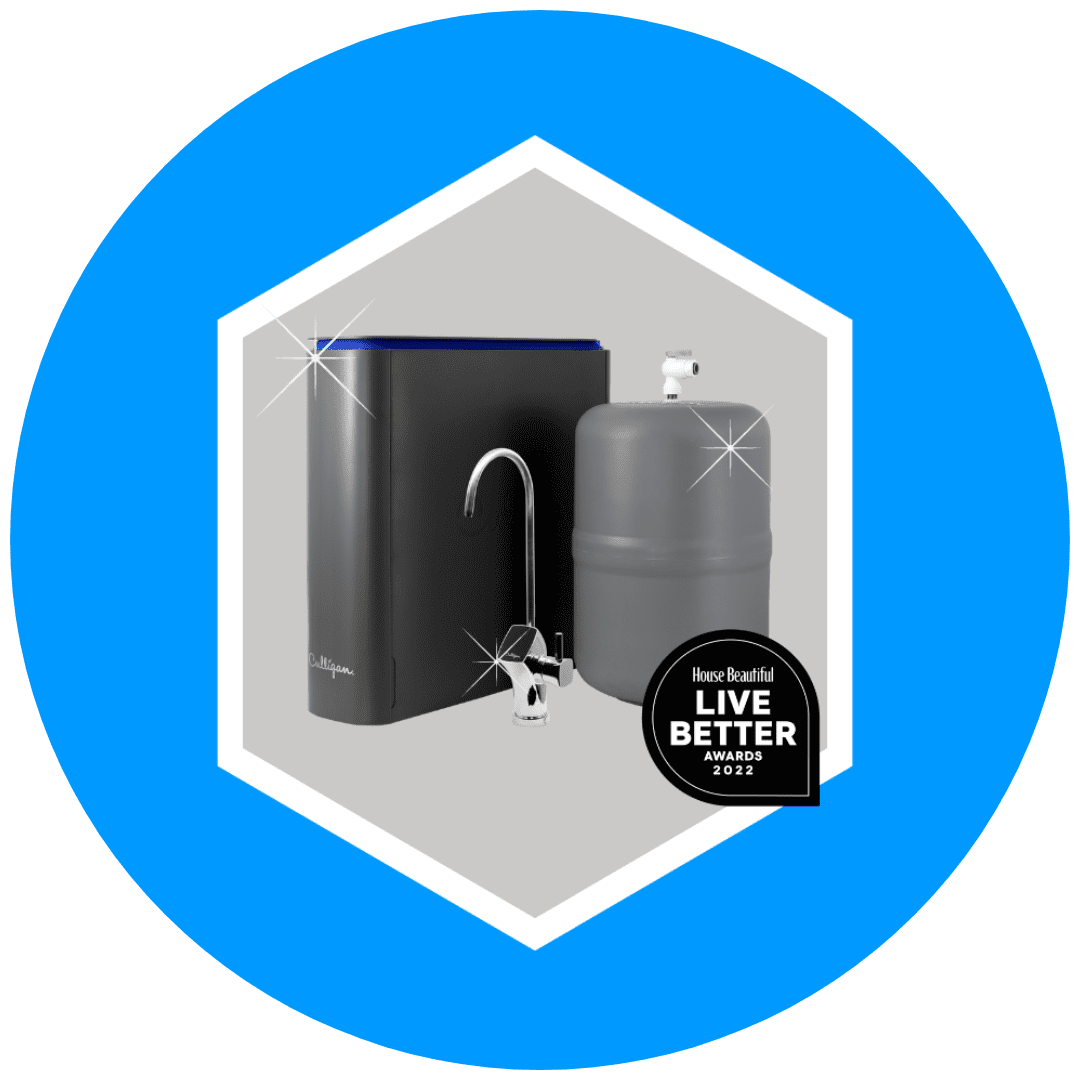 "As you enjoy a refreshing glass of filtered water, you'll be confident to know Culligan's hard-working smart RO system remains out of sight, but never out of mind. The app updates you on the quality of your water and the number of plastic water bottles you're saving."
Reverse Osmosis 101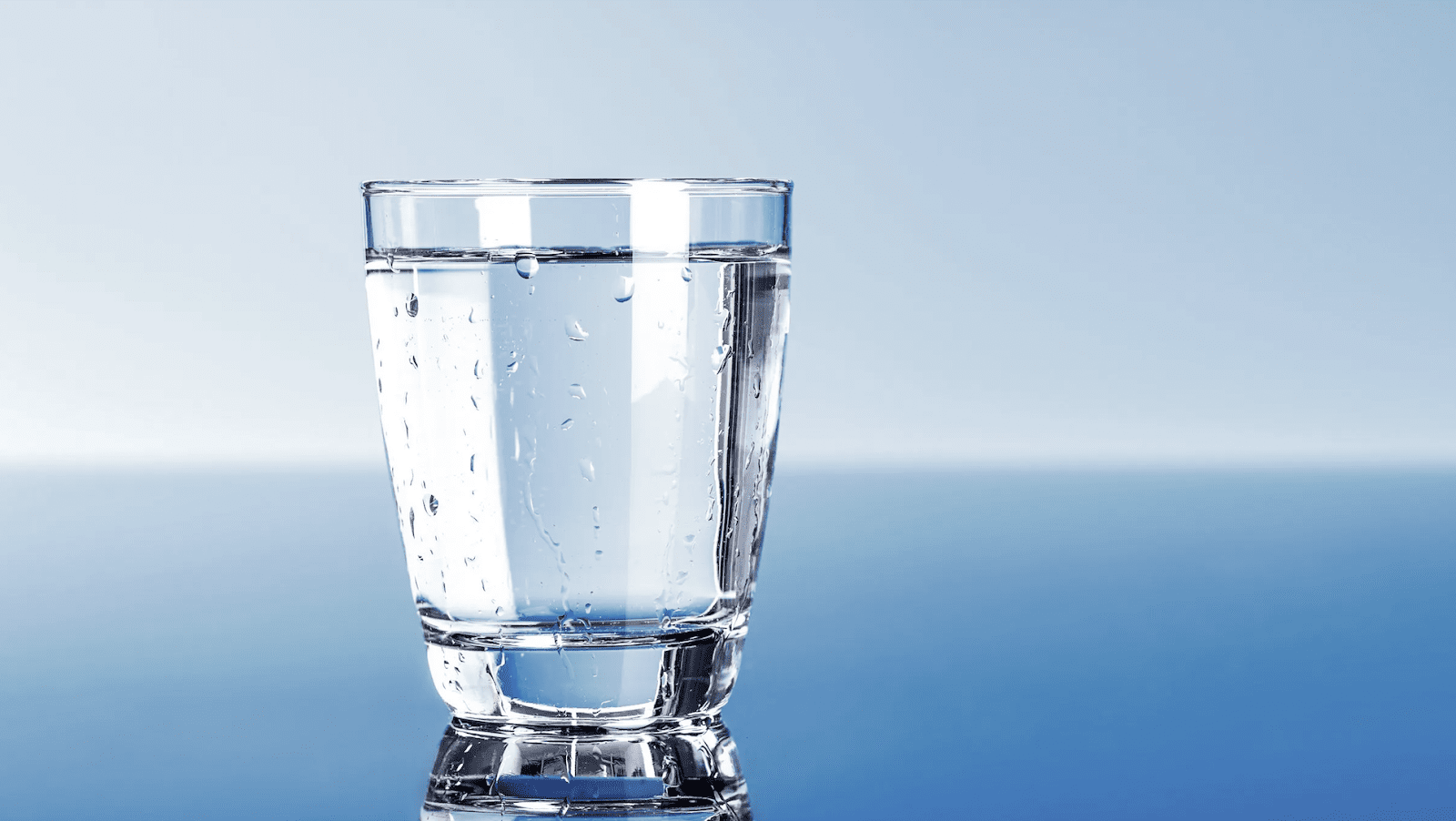 What is Reverse Osmosis?
Reverse osmosis significantly reduces contaminants, solid substances, large molecules and minerals found in water. It uses pressure to push it through specialized filters. This process improves water quality for drinking,
cooking
and other household uses.
How does a reverse osmosis drinking water system work?
Pre-filtration: Water passes through both a particle and carbon filter to reduce impurities like salt, sediment, chlorine, mercury, copper and pesticides.
Reverse osmosis: Pressurized water is forced through a semipermeable membrane. This traps the smallest impurities and allows only water to pass through.
Drainage: The removed contaminants are flushed away while treated water moves to a storage tank.
Storage: Before the treated water reaches a faucet, carbon filtration improves the taste and quality for household use.
How does reverse osmosis compare to other household water filters?
Your home might currently rely on water treatment methods such as
refrigerator filters, pitcher filters or faucet filters
. These options are effective at improving taste and reducing sediment or other particles found in drinking water. But they don't address dissolved solids, arsenic, viruses and bacteria.
The Aquasential® Smart RO can reduce up to 5 times the number of contaminants when compared to leading filtered pitcher brands. This includes larger particles and those that you can't always see, taste or smell.
If you're looking for an endless supply of RO water with a sleek design, the Aquasential® Smart RO system is a great option.
The Aquasential® Smart RO Drinking Water Filtration System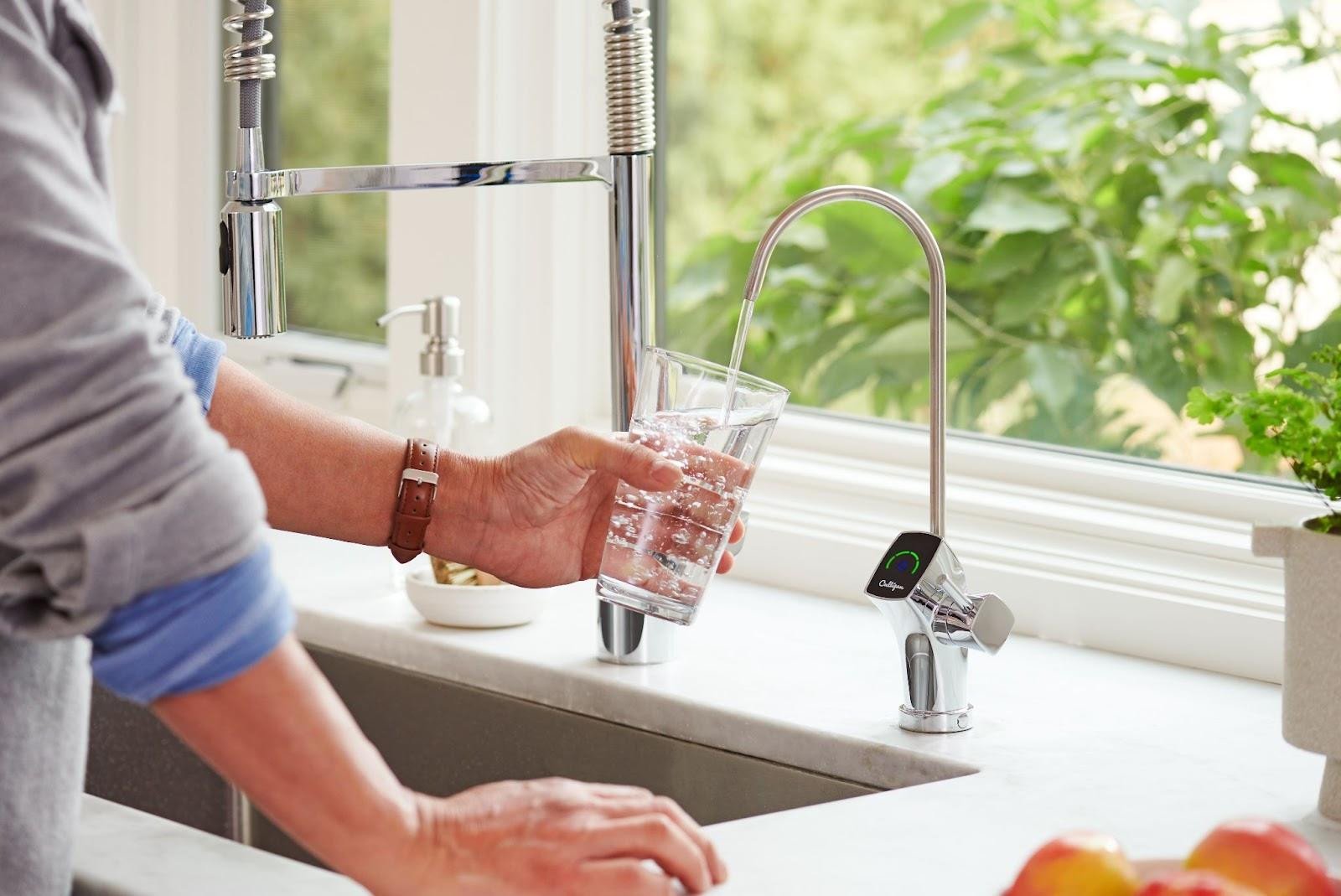 Our smart RO system is designed to make it easy for you to enjoy safer, cleaner water at home.
What makes this system so great?
The world's most efficient reverse osmosis system,* the Aquasential® Smart RO, provides an unlimited supply of great-tasting water right from the tap.
The smart features let you track your water consumption and monitor your system anytime, from anywhere. It provides customization specific to your home's water, making it one of the best home water filtration systems available.
These are some of the benefits you'll enjoy with this drinking water system:
Cleaner, safer hydration: With up to seven stages of filtration and 12 different filter options, Culligan's reverse osmosis system is certified to reduce 58 contaminants.**
Less hassle and waste: With long-lasting, highly efficient filters, you can enjoy a continuous supply of refreshing water. Moreover, you can enjoy them without the hassle or plastic waste of single-use water bottles. Smart technology tracks the number of plastic bottles you've kept out of landfills, as well as the amount of money you saved by not buying them.
Worry free water: This smart reverse osmosis system always lets you know how your system is working. Plus, it can alert you and your dealer when service or filter replacements are needed.
Additionally, our Smart RO comes with unbeatable expertise and customer service backed by the best warranty in the business.
What are some of the contaminants that the Smart RO system reduces?
The Aquasential® Smart RO system is certified to reduce up to 58 water contaminants unique to your household, including:
Lead
Mercury
Chloride
Copper
Fluoride
Radium
Nitrate
TDS (Total Dissolved Solids)
Bacteria such as Salmonella, Shigella, E. coli
Protozoa, like Cryptosporidium and Giardia
Viruses such as Hepatitis A, Norovirus, Rotavirus
The Culligan Connect™ App allows you to see exactly which contaminants are being reduced in your water.
Learn More and Get Started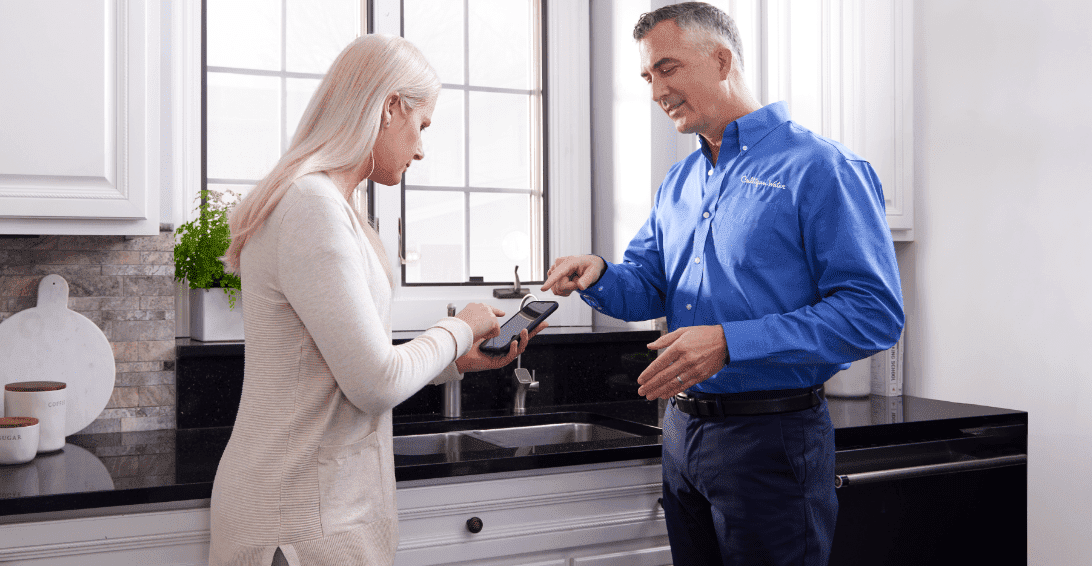 No one filters more than Culligan Water.
Culligan's Aquasential® Smart RO system will save you time and money and help you make safer drinking water choices and protect the environment.
We'll test your water and share how the Smart RO can work for you and your home.
*Efficiency is based on third-party testing to NSF standards.
**Contaminants may not be in your water.