How to Protect Your Drinking Water Supply From Fallen Leaves
When leaves fall, so can water quality. Check out these tips for preparing your home's water for the season and beyond.
---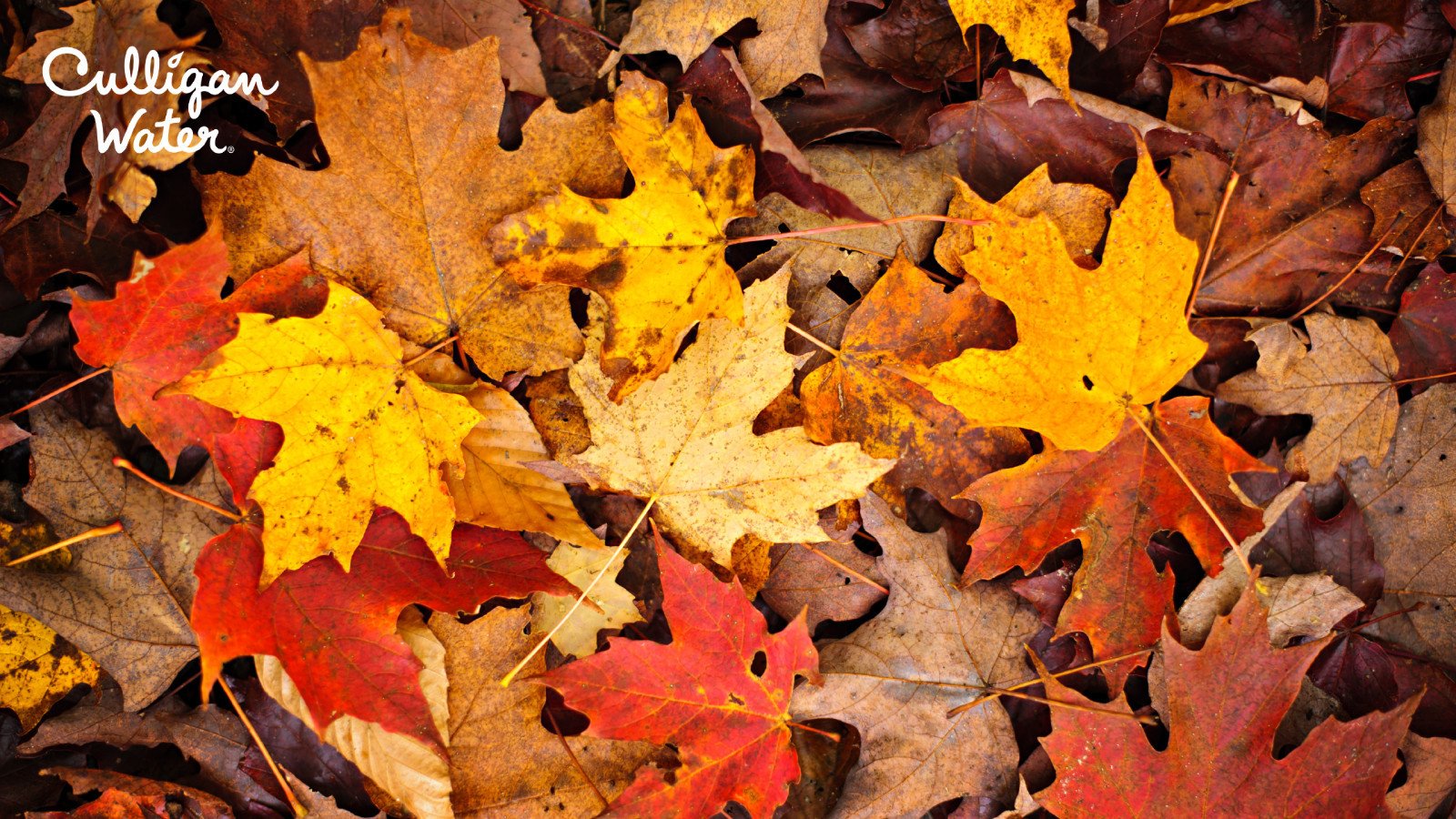 What's in your drinking water? Find out with our free water test from your local Culligan Water expert.
One of the most anticipated parts of autumn is the leaves changing color. But did you know that this annual spectacle can have a negative effect on water quality?
Continue reading to learn more about how fallen leaves can impact water supplies. And find out what you can do to protect your drinking water.
How Do Fallen Leaves Impact Water Quality?
Fallen leaves
contain a high amount of phosphorus and nitrogen. When they wash into stormwater drains, the added phosphorus and nitrogen in the water can result in
toxic algal blooms
.
In addition to impacting plants and animals that live in our streams, phosphorus and algae can also impact drinking water. When large algae blooms form around public drinking water intakes, they can make the water taste and smell bad. Algae blooms can also force public water supply systems to shut down until they clear it out of the system.
How Can I Tell if My Drinking Water Supply Is Safe?
While some algae blooms may be visible and have a distinct odor, it's important to note that not all potential water issues can be observed. Some water contaminants*, like arsenic, cause problems you can't see, taste or smell, making regular testing all the more important.
Signs of Contamination
Most water in the U.S. contains some level of
contamination
from industrial and environmental pollution.
These are some signs of contaminated water:
Spotting, scaling and soap scum: Clean water does not leave dishes or other surfaces looking spotty after washing.
Stains in sinks and tubs: Reddish-orange, brown, black or blue-green colored stains could indicate contamination.
Funny tastes or odors: This could be due to bacteria in the pipes. It could also be caused by chemicals seeping into your water supply.
Skin and hair issues: An itchy scalp or dry, dull skin and hair could be signs of hard water.
Cloudy or discolored water: While easy to spy with the naked eye, these symptoms could be a sign of a larger issue.
Contaminants in water can be hazardous. However, the presence of one or more of them does not automatically mean a health risk.
Some water contaminants are only harmful if consumed at certain levels, and these levels vary by the pollutant. It's also worth noting that some contam­inant levels might not be high enough to cause immediate sickness. Repeated exposure to small amounts of certain toxins can have the potential to cause serious health effects later on.
Tips for Protecting Your Water Quality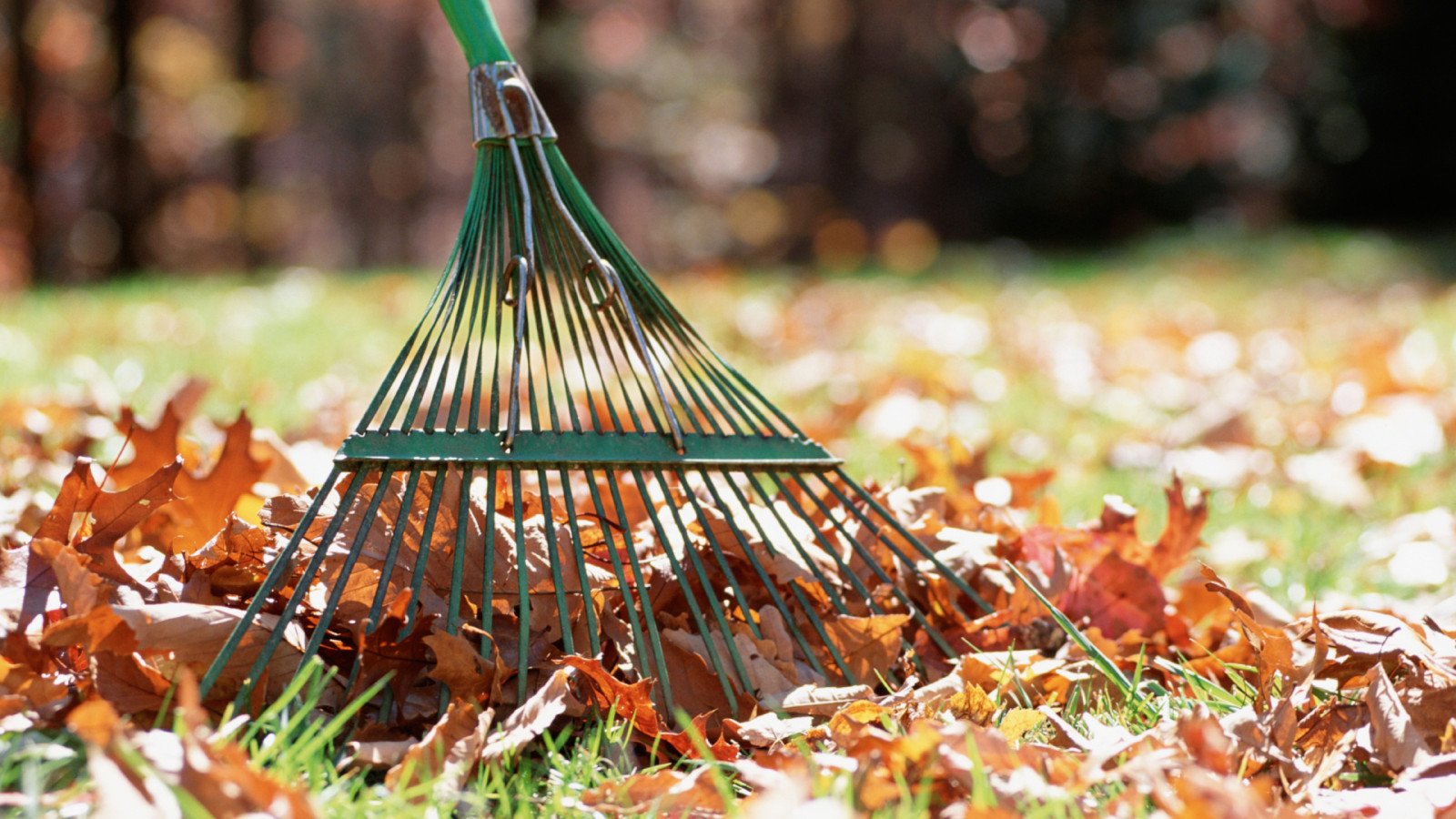 Are you concerned about fallen leaves impacting your drinking water? Take the right steps toward providing your home and loved ones with cleaner and safer water by following these tips.
Rake Up and Remove Fallen Leaves
Proactively managing the falling leaves is key to minimizing the negative effects they can have on your water supply. Try not to let leaves accumulate on driveways, sidewalks, streets and other paved surfaces where run-off can transfer them directly into the local drainage systems.
There are several ways fallen leaves can be disposed of including utilizing a yard-waste pickup service, creating compost piles or using leaf litter as mulch for garden beds or plants.
Get Your Water Tested
Culligan Water recommends testing your water yearly. This helps identify any potential problems and guarantees safe drinking water. Culligan Water's lab in Illinois is EPA-certified and can provide this service.
An advanced water test screens for dozens of complex contaminants including copper, radon, POAs/PFOAs, microscopic bacteria, manganese and more.
Choose a Reverse Osmosis (RO) Filter for Your Home
One of the best steps you can take is to protect your drinking water at the source.
Reverse osmosis
can reduce up to 99% of contaminants found in drinking water. This includes larger particles and those that you can't always see, taste or smell.
Culligan reverse osmosis drinking water systems are customizable, with 12 interchangeable filters. They are certified to reduce up to 60 water contaminants unique to your household.
Culligan Drinking Water Solutions
Whether you want an endless supply of cleaner drinking water or a system with a sleek, compact design that fits seamlessly into your home, Culligan can help find the best system for you.
Below are a couple of the most popular Culligan reverse osmosis drinking water systems.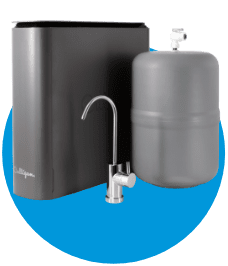 Culligan® Aquasential® Reverse Osmosis Drinking Water System:
Up to seven stages of filtration with 12 interchangeable filters
Certified to reduce 60 different contaminants
Unlimited supply of safer water for just pennies a glass
Smart option available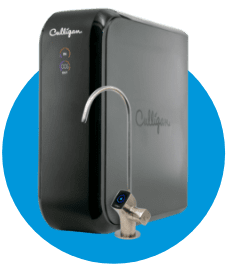 Culligan® Aquasential® Tankless Reverse Osmosis Drinking Water System:
Elegant, space-saving design
Four stages of filtration reduces contaminants by 95%
Unlimited supply of safer water for just pennies a glass
Smart option available
Contact Your Local Culligan Water Expert
No one filters more than Culligan Water. To learn more about the quality of your drinking water, connect with your local Culligan water expert.
*Contaminants may not be in your water.