Culligan vs. Big Box Stores
When it comes to water treatment systems, Culligan Water offers a better return on investment than any big box store. Here's how.
---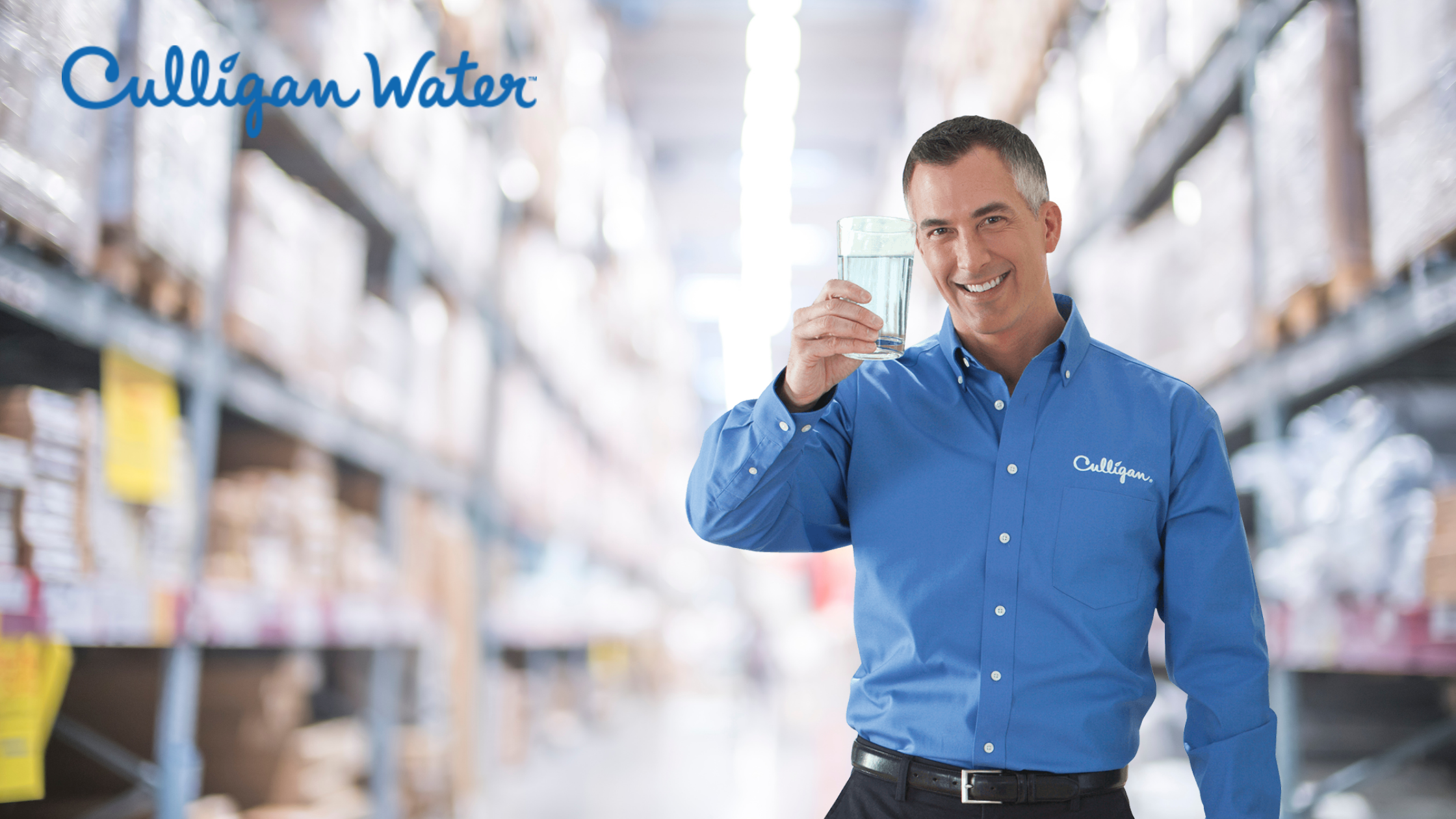 Don't wonder what's in your water - your local Culligan Water expert can tell you! Claim your free water test today.
In the market for a water treatment system? Attractive discounts can make it especially enticing to shop at big box stores. But do those prices really pay off in the long run?
Here are some considerations to help determine if shopping "big" is worth your time.
Culligan vs. Big Box Stores: Product Quality
When purchasing a water treatment system, it's important to factor product quality into the equation. Ask yourself if the following factors are priorities to you.
Dependability
The sole goal of big box stores is to maximize profit. As a result, they may frequently change product suppliers to keep costs as low as possible.
There are a few issues with this from the consumer end. If suppliers change periodically, repair parts may not be available if you need them in the near or distant future. Additionally, servicing your water treatment system usually requires going through obstacles to deal with the manufacturer rather than the store you purchased from. And that's if the manufacturer even offers a warranty.
On the flip side,
Culligan
prioritizes customer satisfaction above all else. We ensure product quality through constant innovation and hard work. We are ISO certified, and no other water treatment company holds as many patents as us.
Plus, we do not rely on external suppliers. Because we handle our manufacturing in-house, you will find the same quality standards at any Culligan dealer. Local market demands can shift retail pricing in different areas, but the products are consistent and can be serviced by
your local Culligan dealer
- even if you move.
Made in America
To ensure scalability and decent price markups, big box retailers typically import their inventory from other countries. This can lead to all sorts of issues, from complex communication difficulties and complex logistics to quality control issues.
At Culligan we make and assemble our products. While some components may come from outside the USA, our products are designed and assembled domestically. We follow strict corporate guidelines that meet and often exceed industry standards.
Culligan vs. Big Box Stores: Customer Service
For low-stakes items purchased often, like toiletries, customer service doesn't really come into play. But for larger-ticket items you use and rely on every day, it is incredibly important.
The service and experience you get from your local Culligan expert is above and beyond what you get from big box retailers.
Water Testing
While you can buy water treatment systems from big box stores, you have to do all the prep work yourself beforehand. This includes testing your water for
your local Culligan dealer
potential issues and identifying the best product to treat it.
With Culligan, our exceptional customer service begins before you ever start discussing products.
A free, no obligation water test
from Culligan is as easy as scheduling an appointment with your Culligan Water expert online or over the phone.
Here's how it works:
We'll sample your tap water and test it right in your kitchen.
Results can vary, but generally the test takes 10 minutes or less.
When the test is complete, we'll share the results with you and discuss options for addressing your specific water problems.
An alternative to our free in-home water test, Culligan's lab test reveals harder-to-identify water problems. Based on the results from the initial test, your Culligan Water expert will determine if a laboratory test is necessary.
Your Culligan Water expert will then send your water sample to our IL EPA-certified lab for in-depth analytical testing. Results will be returned in about three days, which is when your local Culligan dealership will discuss the findings and offer custom recommendations.
Product Knowledge
Because big box stores sell so many different items, you cannot rely on them for extensive product knowledge. The salespeople are seldom water treatment experts and often know very little about product features.
At Culligan, our salespeople are carefully trained water experts. They know the ins and outs of every single product and will help you choose the best fit for your home and lifestyle.
Installation and Maintenance
Big Box Stores generally outsource installation and maintenance. In cases where they offer installation, it's usually from a contracted third party. The contracted company is likely whoever can do it the cheapest.
In these arrangements, the installers and maintenance people are not usually the same. If the product malfunctions, it can be tough to pinpoint whether it was installed wrong or if there is actually something wrong with the product.
Only licensed dealers can sell, install and maintain Culligan products. Our water experts have more experience and knowledge than almost all other water treatment product vendors. Plus, you can count on Culligan for great warranties and long-term support.
Culligan vs. Big Box Stores: The Bottom Line
When you choose Culligan, you
choose quality
. Our testing, products, service, installation and maintenance are all top-of-the-line.
Our team of experts provides you with important information about your water. And they help you find the best water treatment and filtration
solutions for your unique needs
. So whatever your water worry, your local Culligan Water dealer can assist.
Our customers get peace of mind knowing that they have the best products and best water for their home and family.
Interested in learning more about your home's water? Get started today with a
free water test
from your local Culligan Water expert.